First_look_at_Hakune_Garden
How do you create beautiful and emotional Wedding images?
Try not to direct them other than act naturally. Give them a minimal direction, maybe suggest that to ignore that you are standing next to them but rather being 100% involved in their moment. They can cry or laugh, hug, or kiss if they'd like. They will be photographed on their every move. Here are some of the images from the same moment where the Wedding Couple are reading note that they wrote to each other right after their First Look. Sometimes I have a hard time holding back my happy tears as well.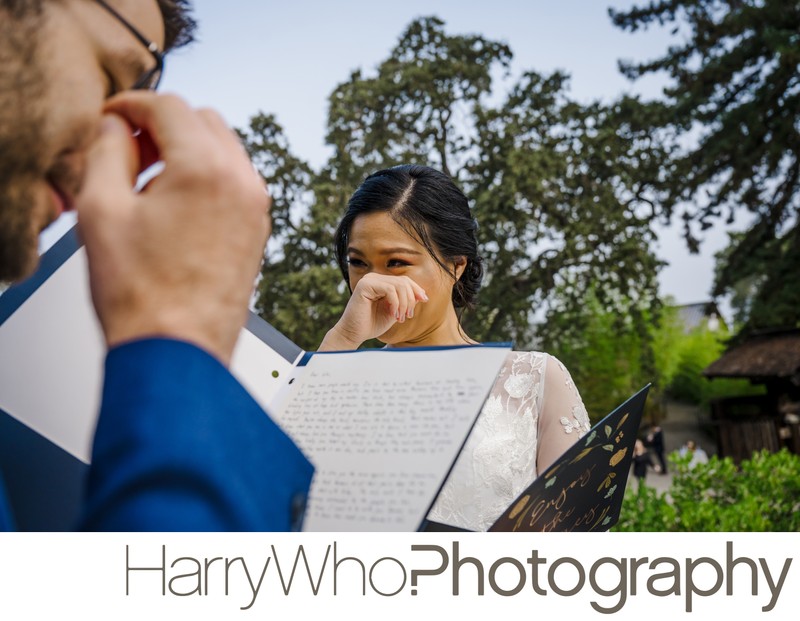 Emotional Wedding Couple reading notes they've written to each other prior to their Wedding Ceremony photographed at the Hakune Garden in Saratoga, California.


Location: Saratoga, CA 95070.